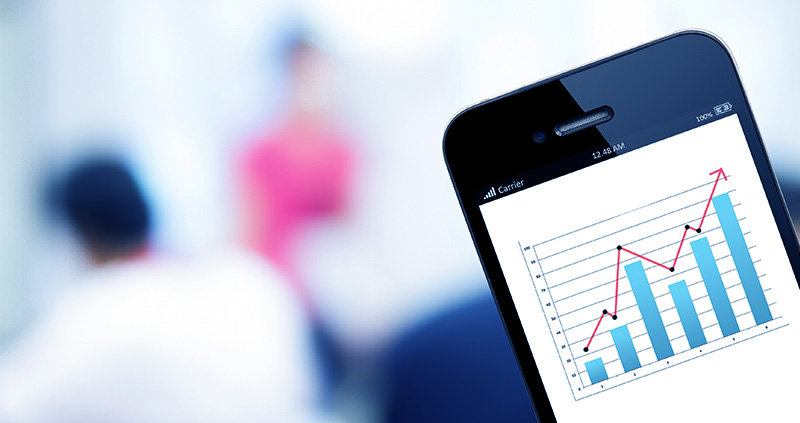 When consumers hear of SaaS (software as a service), they often think of it as a business tool. Examples might include cloud storage, content management and data management. These services are considered functional, but nothing more.
However, this perception is beginning to change as consumers are becoming more and more comfortable in using variations of SaaS in their everyday life. Netflix might well be the highest profile example, along with music streaming options like Spotify and let's not forget the new variations on public transport with the rise of companies such as Uber.
Gaming as a service (Gaas) is now also becoming a major part of the games industry too. Mobile game developers were the first to implement and refine this service which is now becoming a bigger and bigger part of PC and console gaming. This creates new opportunities for developers and players alike.
For its first few decades, gaming had a recognisable, uniform business model, based on selling boxed copy units. With these one-off purchases, the revenue for the developer and the opportunity for any potential new in-game content for the player often ends the moment the game is purchased.
This model is changing though, even for mainstream, major franchises like Destiny, Call of Duty and Grand Theft Auto. Yes, traditional copies of these games (and many others) are still being sold, but the traditional launch day is no longer the end of a game's marketing story.
These days, many (if not most) AAA titles have a long-tail release. This means there is a road map of content and marketing activities, including downloadable content (DLC), the option of microtransactions and ongoing, additional and optional content.
These are all features of gaming as a service, and their inclusion in the industry's major franchises suggests a changing attitude from developers. Indeed, some other major titles, most notably Starcraft, are switching entirely to a free to play model.
However, to see where this GaaS trend came from and where innovation is coming from, you only have to look at the mobile gaming sector.
Mobile games are cheap to buy and, in many other cases, free to play. A FTP game's revenue typically comes from a minority of paying players who subsidise the rest (it's not unusual for less than 3% of players to make payments in FTP games).
The mobile payment models are familiar to the industry and to players, but it's interesting to see how they're influencing other corners of the games market.
The console war and the shifting sands
Relatively late to the GaaS party, console developers are finally embracing the idea, and they're seeing the benefits already. In fact, console microtransaction revenue in 2017 hit US$2.94billion in the US alone.
That's not all: CNBC reports that: "Subscriptions to gaming platforms such as Xbox Live Gold and PlayStation Plus grew 11 percent year-on-year to US$3 billion. Consumers pay a yearly or monthly fee to join these subscriptions services, which offer free games and the ability to play online against gamers worldwide."
You can see how the business model is being embraced further in some specific high-profile games. In an unprecedented move, last year Microsoft offered new payment options for their major, exclusive Xbox game, Sea of Thieves. The game is available either via subscription or a one-off payment with gamers having the choice to pay either US$10 a month and accessing the game as part of the Xbox Game Pass service or make the US$60 full payment.
In other parts of the games industry, the FTP PC games market revenue was worth US$16.9billion last year, another symptom of the changing games industry landscape, which (depending on the source) is worth over US$100billion. FTP PC games, like mobile games, were also pioneers of the GaaS model.
As all of this unfolds, it should be acknowledged that mobile games, the GaaS trailblazer, is comfortably outpacing PC and console.
These industry trends are seeing changes in attitudes and output from major, high-profile developers: Square Enix, EA and Ubisoft are all making statements about upping their GaaS output.
How GaaS is a gift to gamers
Arguably the highest-profile games are big-budget, narrative ones. They are, however, in a state of flux because players are not playing them as developers intended. Several years ago at a GDC talk, Riot Games' Narrative Lead, Tom Abernathy, and Microsoft Game Studios' Design Lead, Richard Rouse III, claimed that most gamers don't actually complete narrative driven games.
The statistics, based on achievements on Steam accounts, found that 2 out of 3 players did not finish narrative games, even comparatively short ones, and many are not even completing ⅓ of the game. What this means is that players are often paying $60-80 for a full game and only playing a fraction of it. Also, of course, those who pay full price for a substandard product were stuck with it.
FTP and GaaS games offer a fairer, lower-risk proposition to players. The price of entry is small (if there even is one) and players have the option to pay more, should they want to buy perks or delve deeper into the game.
The GaaS system also benefits developers, who have a longer-term revenue stream for one game. For the players, that additional revenue is often used to tweak, improve and update the existing game. (Developers are incentivised to improve a game if they want it to live a long life!) Previously, a bug that was in a game at launch stayed there, whereas now, as long as a game still has an audience, bugs are ironed out with a new update. Then, of course, there's the new road map content, DLC, cosmetic purchases (like avatar skins and virtual gifts) and more optional ways for players to delve deep.
For instance, in Zotobi's case, we have an ongoing, healthy relationship with our players and because the apps we develop are predominantly free-to-play, there is no initial cost for players. We also offer regular additional free content, along with new mechanics and features for players to engage with.
GaaS was once embraced only by developers of mobile and PC games. Now, however, it's clearly a factor in all corners of the games industry. This past year has been especially eventful for GaaS, with more developers working with the idea, players embracing it, and revenues increasing from it.
This trend looks set to continue because it's a win-win for both developers and players. The former receive ongoing, long-tail revenue from individual games, while players have a low-risk, low-paying entry price and acres of regular new content and updates.